Blekingeleden Trail | Halens camping – Tulseboda Brunnspark
Hiking
Municipality:

ARK56
6602.29 km away from you
Trail details
Length

20.5 km

Difficulty

Blue
Description
Between Olofström (Halens Camping) and Kyrkhult (Tulseboda Brunnspark) the Blekingeleden Trail runs all the way through the municipality of Olofström from the beautiful water in the south to Slagesnässjön lake in the north and the spa park in Kyrkhult bordering lake Södersjön. Don't miss a walk in Kyrkhult to explore the spa culture of the past with its imposing wooden houses in natural romantic style.
Myllevik is a new shelter built just 2.9 km from Halens Camping on the eastern side of the lake. It's an excellent place to stop off for early morning coffee or a good option if you want somewhere to stay free of charge along the route.
Slagesnässjön is part of the main catchment of the Skräbeån river, which drains Skåne's largest lake Ivösjön. Skräbeån is a mere 5 km long but has a vast catchment covering almost 1,000 square kilometres. There is a shelter, toilet and campfire spot at the southern end of the lake.
Tulseboda Brunnspark is a park that forms a centre for activities in Kyrkhult, surrounded by beautiful beechwoods and the nature and history of north Blekinge. When Tulseboda Brunn was at its height as a spa, in the early twentieth century, it attracted about 700 guests a year. Two buildings, the tourist hotel and the doctor's house are still standing today.
---
Blekingeleden is a 26-mile long walking trail running from Sölvesborg in the west to Bröms in the north-east.
The terrain varies, with paths and gravel roads running through a mosaic landscape of forest, grazing, lakes and little fields. There is access to water and toilets on most of the sections of the trail. Blekingeleden is marked in orange on posts and signs. The trail is described from west to east but naturally it is up to you which direction you walk it in.
---
Sweden's right of public access means visitors are free to explore the countryside. www.swedishepa.se
Activities And Facilities
Hiking
Contact
Address
Blekinge Arkipelag
Kurpromenaden 4
372 36 Ronneby
Organization logotype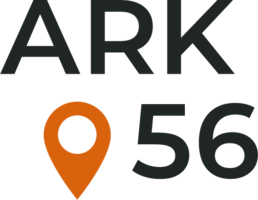 Questions & Answers
Ask a question to other Naturkartan users or to the responsible manager.