Blekingeleden Trail | Mörrumsån – Långasjönäs
Hiking
Municipality:

ARK56
6618.32 km away from you
Trail details
Length

19.5 km

Difficulty

Green
Description
*From the bubbling water of the Mörrumsån river to the network of lakes and ponds in the forested landscape. Blekingeleden leaves the Mörrumsån river and takes you straight into the heart of Karlshamn, to the lakes, fields and peaceful little ponds where the coniferous forest changes to light glades with grazing sheep enjoying the shade under the green tops of the beech trees.
Holländarevägen. Walking on the asphalt road, you are in fact walking on the remains of what used to be Holländarevägen, a transport route built in the seventeenth century at the behest of Arnold de Rees who leased Huseby Bruk, to transport iron, wood and potash from the ironworks in Småland till Bodekull (which later became Karlshamn).
Långasjönäs nature reserve is an impressive nature reserve that once belonged to the estates of Långasjönäs and Södra Hoka. In the eighteenth and nineteenth centuries these two estates housed a paper mill, a distillery, a mill, a sawmill and a starch factory. The lake Stora Kroksjön contains relics of the Ice Age, small crustaceans that have been living there ever since.
Sauna at Nytorpet. All year round, sauna lovers can go for a swim in Stora Kroksjön and warm up in the sauna afterwards (or the other way round if you're hardcore). The men's sauna is wood-fired and is almost always warm but if you are the first to arrive, it will take 45 minutes to heat the sauna up to a reasonable temperature. The women's sauna has an electric stove and takes about the same amount of time to heat up. The sauna is run by Sweden's outdoor recreation association Friluftsfrämjandet.
---
Blekingeleden is a 26-mile long walking trail running from Sölvesborg in the west to Bröms in the north-east.
The terrain varies, with paths and gravel roads running through a mosaic landscape of forest, grazing, lakes and little fields. There is access to water and toilets on most of the sections of the trail. Blekingeleden is marked in orange on posts and signs. The trail is described from west to east but naturally it is up to you which direction you walk it in.
---
Sweden's right of public access means visitors are free to explore the countryside. www.swedishepa.se
Activities And Facilities
Hiking
Contact
Address
Blekinge Arkipelag
Kurpromenaden 4
372 36 Ronneby
Organization logotype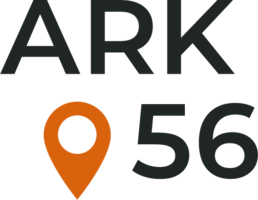 Questions & Answers
Ask a question to other Naturkartan users or to the responsible manager.