Blekingeleden Trail | Älmtasjön – Kristianopel
Hiking
Municipality:

ARK56
6676.95 km away from you
Trail details
Length

26.3 km

Difficulty

Blue - medium
Description
A walk from Älmtasjön to Kristianopel takes you through the highest parts of the forested landscape to the coastline and the water's edge. The route runs from the stony deep forest where farming was difficult, via a landscape where mixed woodland and broadleaf woodland come into their own, to Kristianopel and all the way out to the water of Kalmarsund. From dark sections of coniferous forest to light summer nights by the sea.
Per August källare: One of the last and best-preserved crofts in Sweden, the farm, with 1 hectare of farmland and 3 hectares of grazing, used to be rented in return for days of labour. Its owner Pär August Olausson had to pay 30 days of work in rent. In 1987 the land was given to the Östra Blekinge local history society which started extensive renovations. The floor is a trodden earth floor and the cottage has double doors and an airlock between them to keep the cold out. There is a fireplace at the far end.
Kristianopel was founded in 1599 on the orders of Danish king Christian IV and is said to be the first renaissance city in the Nordic countries. In the same period, the Danes built a line of forts on the border with Sweden as protection against the Swedish crown. When Blekinge then became Swedish at the Peace of Roskilde in 1658, Kristianopel's importance faded, but instead of destroying the old fortress, the Crown let the city stand. The remains of the old fortress can still be seen in the form of the ring wall that runs through the town.
---
Blekingeleden is a 26-mile long walking trail running from Sölvesborg in the west to Bröms in the north-east.
The terrain varies, with paths and gravel roads running through a mosaic landscape of forest, grazing, lakes and little fields. There is access to water and toilets on most of the sections of the trail. Blekingeleden is marked in orange on posts and signs. The trail is described from west to east but naturally it is up to you which direction you walk it in.
---
Sweden's right of public access means visitors are free to explore the countryside. www.swedishepa.se
Activities And Facilities
Hiking
Contact
Address
Blekinge Arkipelag
Kurpromenaden 4
372 36 Ronneby
Organization logotype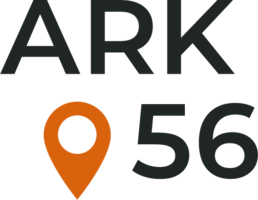 Questions & Answers
Ask a question to other Naturkartan users or to the responsible manager.