Vintersol i Bornsjön.
Zdjęcie: Lena Malmström

Lada vid Skårby, Bornsjön.
Zdjęcie: Lena Malmström

Leden passerar över flera stättor och under en vacker ekstam.
Zdjęcie: Lena Malmström

Rastplats i Bornsjöns naturreservat.
Zdjęcie: Lena Malmström

Bergaholms gravfält, en av områdets många fornlämningar.
Zdjęcie: Lena Malmström
Bornsjöns naturstig
Wędrówki piesze
Szczegóły dotyczące szlaku
Obecnie
Observera att ledmarkeringen längs denna stig är bristfällig. Vissa sträckor längs leden kommer du att hitta gamla ledmarkeringsbrickor på träden, men inte överallt. Stormfällda träd har också gjort att leden dragits om, vilket gör att ledmarkeringarna inte alltid stämmer exakt. Håll gärna ett öga på den digitala kartan om du är osäker.
Opis
The Bornsjön nature trail is a 4.5 km long trail that takes you through the hilly forests and open fields that surround Sturehov Manor. The trail begins by the East Bergaholm entrance, with the trailhead located at the quarry just behind the parking lot. During the early 1900s, stone was extracted here to build macadam roads. The Bergaholm grave field lies just a bit further down the trail. The impressive linden trees along the avenue at Skårby should not be missed! A branch off the main trail takes you up to the Skårby grave field where you will find huge graves and an expansive vista—offering views of Södertälje and beyond.
Part of the trail follows the shores of Lake Bornsjön. Since Bornsjön is a reservoir for Stockholm's drinking water, swimming and fishing is prohibited.
There are parking spaces, a picnic area, a grill and an informational sign by the trailhead. There are multiple opportunities to take a shortcut if you'd like to do a smaller hike. The trail is hilly.
Działania i udogodnienia
Wędrówki piesze
Dostępność
Blisko parkingu
Fakty

Skyddat sedan: 1995

Storlek: 4 615 hektar varav land 3 854 hektar

karaktär: odlingslandskap, kulturmiljö, blandskog och sjö

Kommun: Salem, Botkyrka, Södertälje

Markägare: Stockholm vatten Ab, Stockholm stad, Botkyrka kommun, Sveaskog, Salhems församling

Förvaltare: Stockholm vatten AB

Skyddsform: naturreservat

Övrigt: Natura 2000-område Bornsjön SE0110114
Parking

Observera att P-platserna i reservatet har begränsad parkeringstid. Olika tidsgränser gäller på olika parkeringar. Det är viktigt att inte stå för länge om man inte vill riskera böter. Använd P-skiva. Under rubriken "Länkar" längre ner på sidan kan du hämta en karta över områdets parkeringar.
Wskazówki dojazdu

You can get to the trail from the Bornsjön entrance and parking lot at Bergaholm.

By public transit: The closest bus stop is Bergaholmsvägen road, about a 3 km walk. Take bus 708 from the Hallunda subway station or the Rönninge commuter rail station to the Norsborgsvägen bus stop.

See current information about public transit at: [sl.se] (http://sl.se/en)

By car: Take the E4/E20 from Stockholm towards Södertälje and take the exit at Tumba/Alby. Drive on Salemsvägen road north to Bergaholmsvägen road. The entrance and parking lot at East Bergaholm is on the right side.
Regulamin

In order to protect the Bornsjön nature reserve, please respect the following rules.

Within the reserve, it is forbidden to:

destroy or damage permanent natural structures or surfaces by drilling, cutting, blasting, carving, painting or similar,
break branches, fell or in any other way damage living or dead trees and bushes, damage the vegetation in general by digging up shrubs, herbaceous plants, grasses, mosses or lichens,
operate motorised vehicles (including snow scooters) outside of designated roads,
deliberately disturb wildlife (e.g. by climbing nesting trees or rock in close proximity to dens, trapping and killing mammals, birds, reptiles and amphibians),
camp or park a caravan, motorhome or similar for more than two consecutive nights in the same place (note that this ban is not intended to restrict or complicate HVSS's educational activities; exceptions may be allowed after consultation with the nature conservation manager),
bicycle outside of designated roads, trails and areas,
rock climb with climbing rope, or similar activities,
arrange organised orienteering competitions or training activities, races or similar, without prior consultation with the nature conservation manager (note that large activities with 100+ participants, designated start/finish areas and parking require permission from the County Administrative Board),
conduct organised camp activities without prior consultation with the nature conservation manager,
organise rally competitions or similar without prior consultation with the nature conservation manager,
moor or anchor a boat for more than two consecutive nights in the same place,
put up a sign, message board, placard, poster or similar, with the exception of informational signs used for area management.

Please note that Lake Bornsjön and the surrounding area is a water protection area, which entails that access to the lake is forbidden according to area regulations (by decision of the County Administrative Board, 2006-11-28).
Kontakt
Adres e-mail
Länsstyrelsen i Stockholm
Logotyp organizacji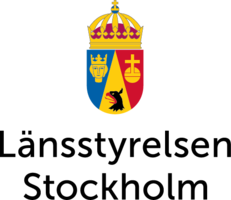 Pytania i Odpowiedzi
Zadaj pytanie innym użytkownikom Naturkartan.