Smultronställe Tegelsmorasjön
Valuable nature
Currently
Just nu, hösten 2021, ser vi över och planerar för åtgärder vid smultronställe Tegelsmorasjön. För tillfället finns ingen markerad stig genom hagen.
Description
Vid Tegelsmorasjön, eller Kyrksjön som den heter på kartan, finns ett litet utflyktsmål i en hage med utsikt över vattnet. Från parkeringen leder stigen in till en rast- och grillplats. Tegelsmorasjön är en grund vassjö med ett rikt fågelliv. Kanske ser du en brun kärrhök segla förbi över vassen eller skäggdoppingar och sothöns som simmar i vattnet. Föreningen Tegelsmorasjön har tagit bort vass och öppnat upp för att skapa en bättre miljö för fåglarna. Hela smultronstället ligger i en beteshage och ofta finns här kor.
Tegelsmorasjön är ett av Uppsala läns smultronställen i naturen. Ett smultronställe är ett område med höga natur- och friluftsvärden som är tillgängligt för besökare.
Service: Parkering, informationsskylt, rastbord, eldstad. Ta med egen ved!
Skötselansvarig: Föreningen Tegelsmorasjön
Activities And Facilities
Valuable nature

Smultronställe
Accessibility
Near parking
Parking

Parkering med informationsskylt finns.
Communications

Det finns ingen busshållplats i närheten av Tegelsmorasjön.
Directions

Platsen ligger vid det som på kartan kallas Kyrksjön, ca 500 m söder om Tegelsmora kyrka.

Med bil: Från väg 292 (ca 2 km öster om avfarten till Örbyhus) sväng mot Skärplinge. Kör knappt 5 km. En liten skylt visar fågeltorn in till vänster. Från andra hållet svänger du höger vid skylten Persbylånga.
Contact
Email address
Upplandsstiftelsen
Organization logotype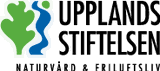 Questions & Answers
Ask a question to other Naturkartan users.