Gå på vindlande spänger genom björkkärret.

Larödsbornas kyrkstig till Allerum.
Allerums mosse
Nature reserve
Description
Naturreservatet Allerums mosse består av ett björkkärr och omgivande slåttrade och betade marker. Ursprungligen var "Allerums mosse" ett mycket större, sammanhängande våtmarksområde. Här har dock brutits torv under mycket lång tid, då markerna dikats ut och mossen gradvis minskat i omfattning. Torvbrytningen upphörde på 1920-talet. Centralt i reservatet ligger björkkärret med relativt tät träd- och buskvegetation. Här har de gamla torvgravarna vuxit igen med bland annat vass, bunkestarr, svärdslilja och kärrsilja. I den nordvästra delen av detta område växer också sumpviol (Viola uliginosa) - Allerums mosse är en av artens allra västligaste lokaler. Sumpviolen är det läge att leta efter i maj-juni då den blommar med violetta blommor på långa skaft från jordstammen.
Genom Allerums mosse går också "Allerums markelags-torvmosseväg", en sedan flera hundra år hävdvunnen kyrkstig som Larödsborna kunde använda för att ta sig till kyrkan i Allerum. Kyrkstigen med sin upphöjda bank finns kvar och är uppmärkt i reservatet.
För ytterligare information om den här platsen, besök gärna Länsstyrelsen Skånes hemsida: http://www.lansstyrelsen.se/skane/Sv/djur-och-natur/skyddad-natur/skydd-skansk-natur/naturreservat/helsingborg/allerums-mosse/Pages/_index.aspx
Activities And Facilities
Nature reserve
Accessibility
Near Public Transport
Communications

Buss 220/222 från Helsingborg C mot Höganäs/Mölle, hållplats Laröd östra.
Directions

Allerums mosse ligger mellan Allerum och Laröd. För att komma hit, ta buss 220/222 från Helsingborg C mot Höganäs/Mölle och hoppa av vid hållplats Laröd östra. Därifrån är det några hundra meters promenad längs grusväg till reservatet.
Contact
Address
STADSBYGGNADSFÖRVALTNINGEN Avdelningen för hållbar stadsplanering Järnvägsgatan 22 251 89 Helsingborg Kontaktcenter 042-10 50 00
Email address
Fredrik Bengtsson
Organization logotype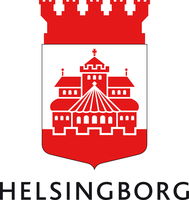 Questions & Answers
Ask a question to other Naturkartan users.